In a post-quarantine reality, outdoor dining is pretty much the only way to enjoy a night out on the town- welcome to 2020!  Here are the restaurants that made The VIP List for best outdoor dining in New York City:
Location
: FiDi (multiple locations across the city)
Description: Cipriani is an iconic restaurant, our favorite location in the city is Club 55 on Wall Street.  Not only is this a place to be seen but the outdoor terrace is perfect for socially-distanced dining.  The view is great and the hospitality is unmatched.  Every dish is incredible- literally every single thing on the menu we recommend.  You can expect celebrity sightings and a hefty bill however it is worth every single penny.  One of our favorite restaurants in the city.
Tags
: Italian, Top Spot, View, Outdoor Dining, Ambiance, Celebrity Sightings
Our Picks
: Bellini (obviously), Steak Tartare, Mozzarella, Baked Tagliolini with Ham, Eggplant Parm, Bolognese, Meringue Cake
Type of Food
: Asian Fusion
Description
: This upscale, asian-fusion restaurant has incredible ambiance and even better food. Definitely a place to be seen.
Tags
: asian, celebrity sightings, date night, outdoor dining, boujee
Our Picks
: Lychee Martini, Truffle edamame dumplings, crispy rice with tuna, beijing chicken, wok filet mignon, fruity pebble ice cream
Click
here
to watch our Tik Tok Review
Type of Food
: Healthy/Organic 
Location
: South Street Seaport
Description
: This healthy, California concept is serving farm-to-table food with panoramic views of New York City. 
Tags
: healthy, vegan, gluten-free, date night, outdoor dining, brunch
Our Picks
: Watermelon cocktail, cauliflower pizza, stop light tacos, Helene's grilled salmon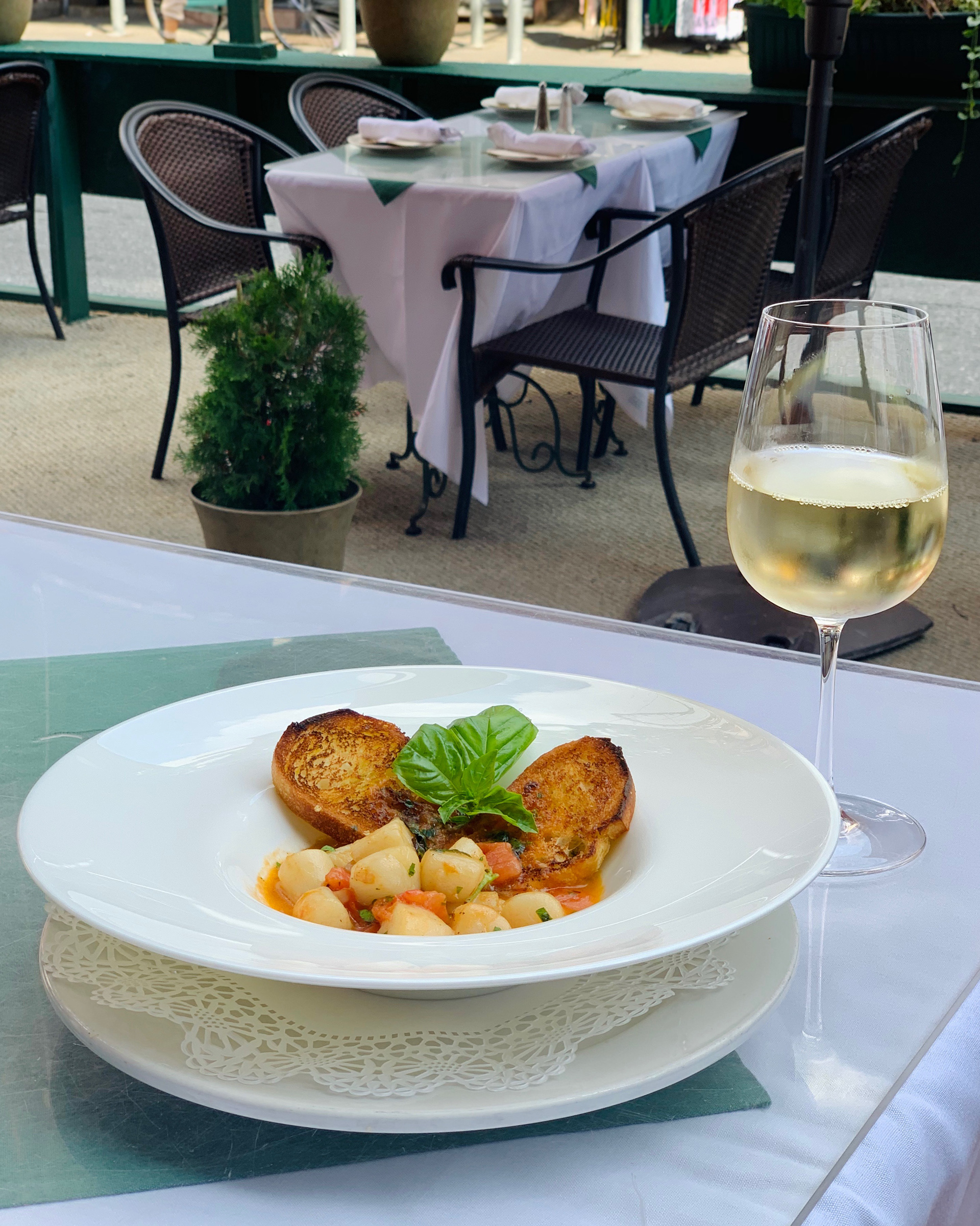 Description
: This iconic restaurant has been   serving food since the 1970's. This is our favorite Italian spot in the city and their patio is perfect for outdoor dining.
Tags
: Italian, Top spot, Date night, Outdoor dining, Favorite cocktails
Our Picks
: Red Sangria, Avocado Bruschetta, Prince of Naples, Chicken Parm, Cappelini Piselli e Prosciutto Specialli
Description
: This hidden gem in the west village has gorgeous middle-eastern ambiance accompanied by live entertainment. The food is so delicious, there is something for everyone here.
Tags
: Egyptian, Middle East, Outdoor Dining, Hummus, Ambiance, Live Entertainment
Our Picks
: Mezza Trio (Spicy Feta, Hummus, Baba Ganoush,) Chicken Kebab, Lamb Chops, Kunefa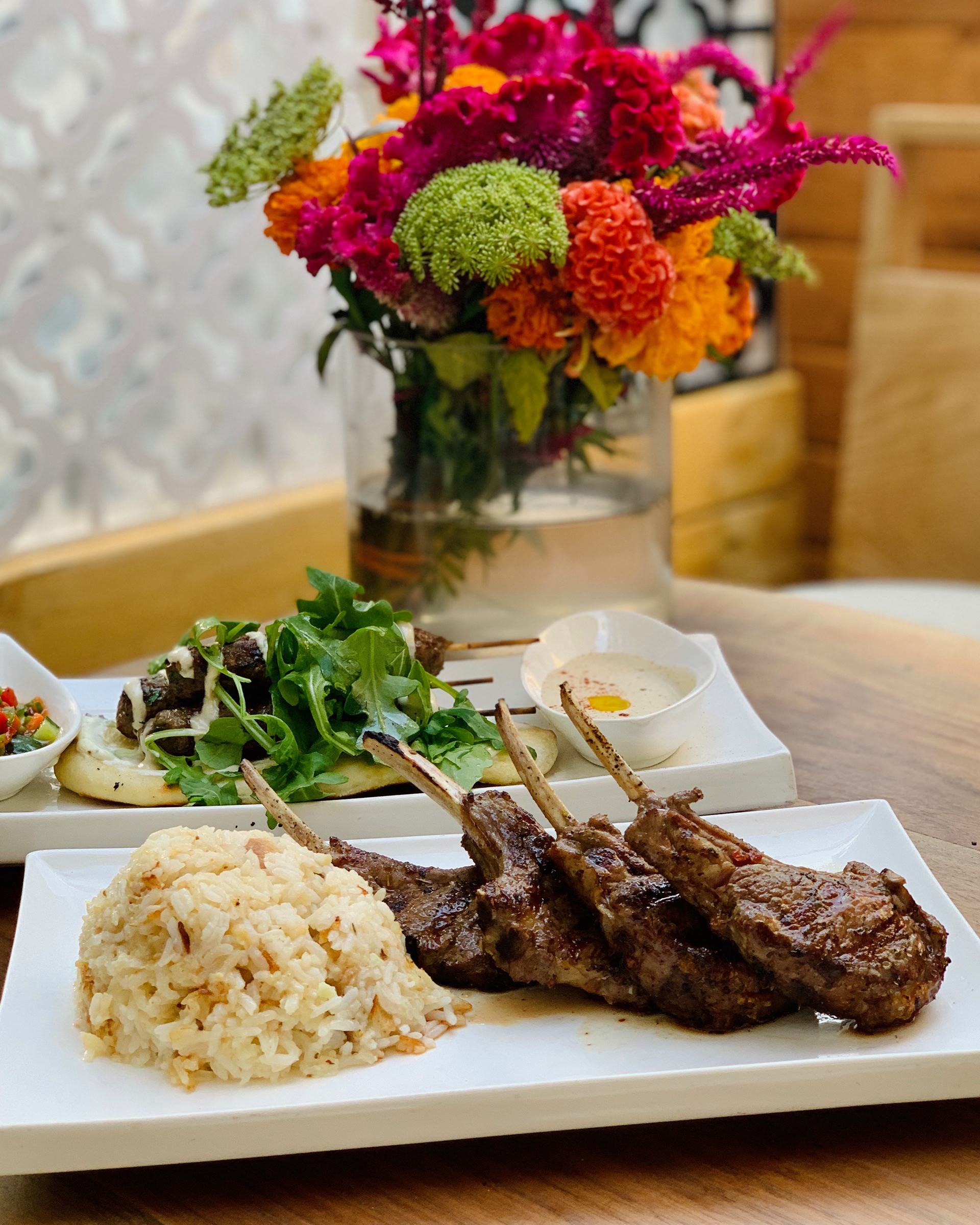 Description
: Nerai is an upscale greek restaurant with a really chic outdoor setup. The cuisine is amazing, a really great spot if you enjoy seafood.
Tags
: Outdoor Dining, Greek, Mediterranean, Ambiance, Seafood
Our Picks
: Tuna Tartare, Octopus, Lobster Pasta, Lamb Chops, Baklava
Description
: Scarpetta is the place to be for a boujee night out.  The pink umbrellas are iconic, we absolutely love their outdoor setup.  The food is amazing and the aesthetics are so on point, every single plate is gorgeous.  
Tags
: Outdoor Dining, Italian, Ambiance, Instagrammable, Top spot
Our Picks
: Frosé, Burrata, Steak tartare, Spaghetti with marinara, Lobster linguini
Description
: LouLou is a really charming French Bistro in the heart of Chelsea.  They have some of the coolest drinks we have seen and the food is fantastic.  They also have a really cute outdoor setup, perfect for a date night.
Tags
: Outdoor dining, Date night, French, Best drinks, Top spot
Our Picks
: Mexican Stiletto cocktail, Baked camembert, Brussel sprouts, Burger
Description
: Peasant is a really unique concept downtown, all of the food is beautifully crafted.  Every single dish is so delicious and the staff are so hospitable.  We loved their outdoor dining setup, it was very enchanting- love the garden vibe.  They source a lot of their food locally, definitely check this place out!
Tags
: Farm to table, Outdoor dining, Ambiance
Our Picks
: Strawberry Aperol Spritz, Steak Tartare, Charcuterie, Summer Squash Pizza, Nutella Ice Cream Sandwich